"Healing is a co-creative process of calling in the Universe and loving who you are."
- Navajo "Beauty Way" Ceremony
Primrose Feminine Wellness Retreat
August 15 - 18, 2019
Sedona, Arizona | Grace Groves Lifestyle Center
A 4 - Day Women's wellness retreat to engage in the wisdom of naturopathic therapies and timeless indigenous healing traditions to heal our mind, body, and spirit. Rejuvenate yourself in the communion of Sisterhood and receive naturopathic treatments, daily nutritious meals, holistic preventative care, botanical medicine, outdoor excursions in nature, and immerse your Self in the Shamanic healing treatments of Earth, Fire, Water, and Air.
Naturopathic care employs natural remedies and practices to help the body heal itself. The goal is to treat the whole person by treating the mind, body, emotions, and spirit. While doing so, it seeks to heal the root causes of illness -- versus managing symptoms. Each individual will receive Plant-Based Nutrition, Lodging, and immersion in Naturopathic teachings.
Shamanic Healing - Ceremony
A soulful transformation bathed in Love to activate the body's natural healing processes, aligning the mind, body, and spirit. Immersed in Navajo and Usui Reiki healing treatments; each individual will experience transformation meditation, sweat detox therapy, aromatherapy, chakra cleansing, indigenous sound vibration, and superfood meals.
In the sanctuary of Sisterhood, realize your personal potential in communion with your fellow Primrose Women. Re-ignite your intuitive spirit through shared wisdom, laughter, emotional clearing, and honesty. Surrender to friendships and create new life experiences as you play in nature's playground with a nature herb walk, hiking, swimming, cooking, fitness, and yoga.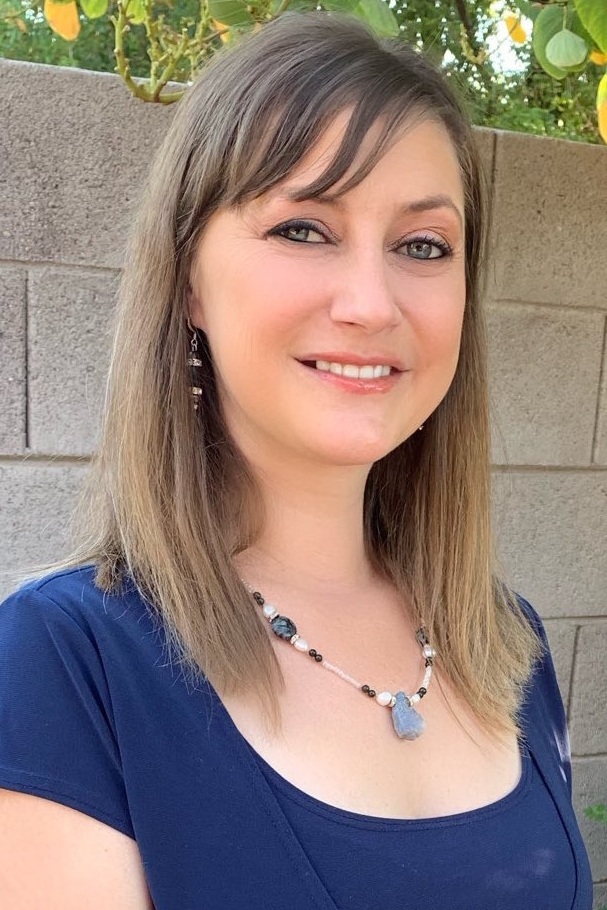 Dr. Rosie Banker, ND
Dr. Rosie Banker is a board-certified Naturopathic Physician who earned her degree from Southwest College of Naturopathic Medicine (SCNM) in Tempe, Arizona. Prior to studying Naturopathy, Dr. Banker studied Biochemistry at Fort Lewis College in Durango, Colorado where she was awarded a Bachelor of Science degree with honors. She also works at her alma mater SCNM to help mold the Naturopaths of the future.
During her childhood, Dr. Banker's mother, an acupuncturist and natural medicine consultant, instilled within her a zeal for natural medicine which Dr. Banker is eager to share with others. Dr. Banker is passionate about whole body wellness and minimally invasive treatment. She uses a variety of techniques, that are always individualized to each patient's needs. To achieve this, she works with her patients to balance their body's structure, biochemical function and emotional/spiritual factors. Her goal for each patient is to harmonize, optimize and improve body function while fostering a sense of well-being so that they can transcend to their greatest personal and health potential. Dr. Banker is consistently attending seminars to improve her knowledge base to better serve her patients. In her free time, Dr. Banker enjoys spending time with her family and pets, hiking, camping, snowboarding and pretty much any other outdoor activity.
Dr. Carolina Rodriguez

Dr. Carolina Rodriguez comes from a long line of natural healers, with both of her ancestral lines, paternal and maternal, having practiced the healing arts in their respective communities. She feels honored to be entrusted as a guide for people, through their healing journey. She first received a B.S. in Mechanical Engineering at Cal Poly, San Luis Obispo, California, in 2004. Then she earned her medical degree, a Doctorate in Naturopathic Medicine, at Southwest College of Naturopathic Medicine in 2012. Since then, she's worked alongside prominent physicians in order to craft her medical skills, even adding regenerative medicine as a tool for optimal healing. She also founded her own company, Natural and Regenerative IMS, in 2018, through which she teaches and collaborates on medical treatments with other physicians. Located in the Phoenix area, she sees local and international patients. She enjoys life with the love of her life, Alex, and their two cats, Toops and Princess Dahlia.
Ron Interpreter, Intuitive Practitioner (Navajo - Usui Reiki)
An Entrepreneur, Practitioner, Philanthropist, and father to 3 beautiful children Ron is a member of the Navajo Nation with maternal relations of the "White Streak in a Rock" of the San Carlos Apache Tribe, and parental relations of the "Many Goats" of the Navajo Nation. An accomplish Intuitive Practitioner, Ron is motivated by the individual's commitment of deepening their personal health and spiritual wellbeing. Ron facilitates a healing modality he calls "Beeh Ji Zhoni – Beauty Within, a divine state of being in which the alignment of consciousness and spirituality is attained by setting positive intentions, practicing self-love, and initiating self-discipline to create an abundant and healthy lifestyle.
Certified as a Usui Reiki Master, NCBTMB!–Instructor, Ron has life experience in energy work, facilitating ceremony, intuitive treatments, and life coaching services; as well as facilitating large production events, social conscious movements, and brings a synergistic, yet assured presence to ensure a space of sanctuary that encourages a healthy social exchange within the community. Synergistic and Conscientious nature of being both professional and amiable, Ron has over 25 years of corporate experience in Business Administration, Philanthropy, Human Service, Academic Instruction, and Film / Entertainment.
Grace Grove Lifestyle Center is located in the majestic scenery of Sedona, Arizona. Known as a serene destination retreat center divine in its essence, it provides modern amenities and artisan craft interior spaces that provide an environment for comfort, jubilation, and a soulful experience.
The Center sits on a quiet 28 acres of lush natural wilderness, a peninsula bordered on 3 sides by a crisp flowing river. The property serves as a natural sanctuary to various indigenous birds, small animals, and deer.
The Center accommodates comfortable spaces with an array of services to make your stay comfortable and relaxing. Included are a tea and coffee bar, full kitchen, bathroom, laundry room, towels, linens, a library, an outdoor cooking oven, a roof deck, patio, beach area, and yoga studio.
The Center provides lodging and rustic outdoor camping options for your rest and relaxation. Lodging options include your choice of a clean room with a twin, queen, or king sized bed. Camping available on the 28-acre property includes access to the Center amenities.
Grace Groves Lifestyle Center
Sedona, Arizona